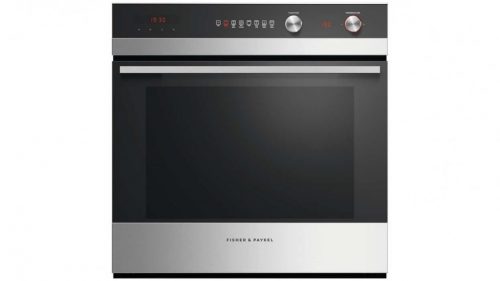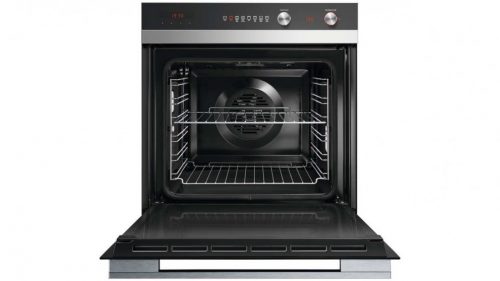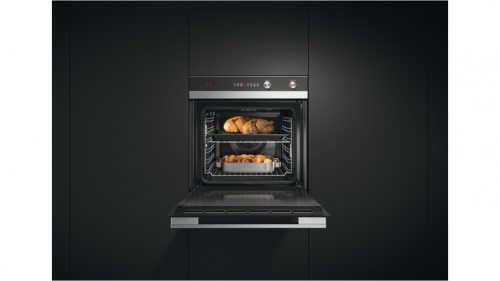 Fisher & Paykel OB60SC7CEPX2 60CM Built-In Pyrolytic Electric Oven
$612
Pyrolytic Oven
Stainless Steel
Knob Controls
Touch Control
CoolTouch door
Description
Additional information
Category Descriptions
Description
Versatile and spacious, the Fisher & Paykel 600mm Pyrolytic Oven has an 85L capacity and multiple cooking functions to serve as an ideal location for preparing different kinds of dishes at home. The Fisher & Paykel 600mm Pyrolytic Oven has 7 functions, including Fan Bake, Grill, and Pizza Bake, to easily handle various cooking styles. Incorporating AeroTech technology, the oven evenly distributes heat for optimal cooking even across multiple shelves. This Fisher & Paykel oven has a pyrolytic self-cleaning option to reduce food residue to ash which can be quickly wiped away. For enhanced user safety, this 600mm pyrolytic oven has a CoolTouch door to keep its exterior safe to touch during operation.
FACTORY SECOND, SCRATCH AND DENT and T2 (Trade 2ND)
Factory second products are sold due to common imperfections such as a scratch, dent, ex display, ex demonstration, minor re work, carton damage and/or changeover products.
REFURBISHED
Refurbished products may be resold by the manufacturer or supplier after repairing a minor defect and testing to verify proper function. These types of seconds may also be deemed as refurbished due to the appliance being an ex-demonstration model, used for a short period of time or used as a test unit.
RETAIL (Carton Unit)
Retail units are unused, unopened, undamaged items and are of a "brand new" quality.
All Factory Second & Refurbished appliances come with a warranty and have been tested thoroughly and are sold in perfect working order.
All terms and definitions of what constitutes a refurbished or factory second appliance as listed above are to be used for general advice only and any/all representations stated above are not limited to why they have been categorised as a factory second and/or refurbished unit.