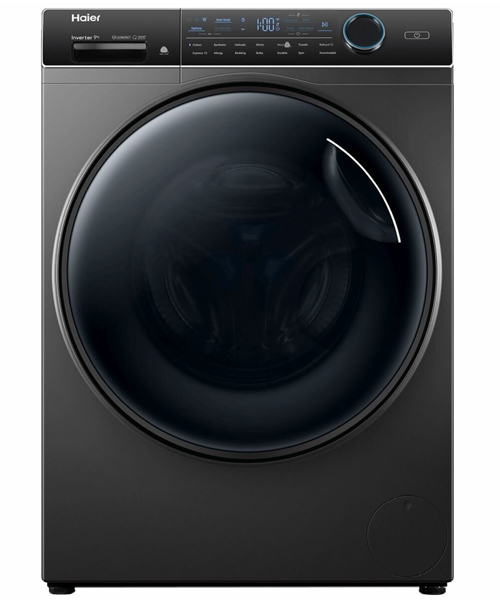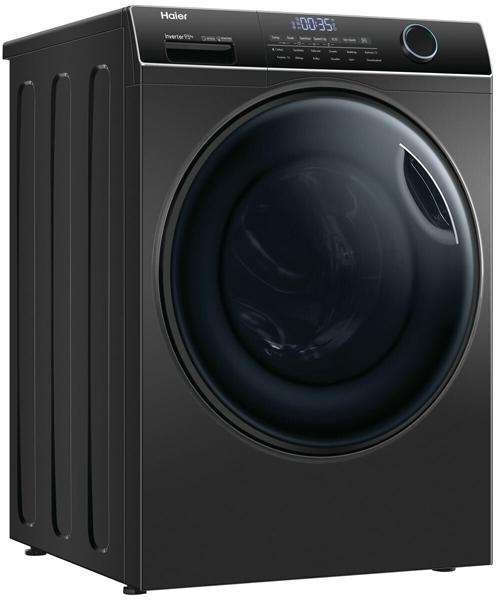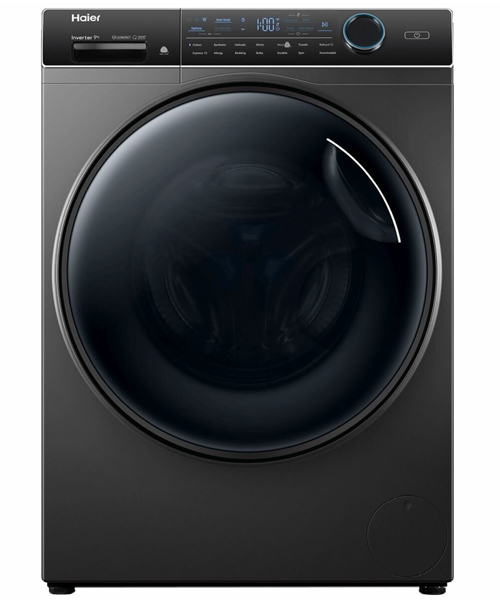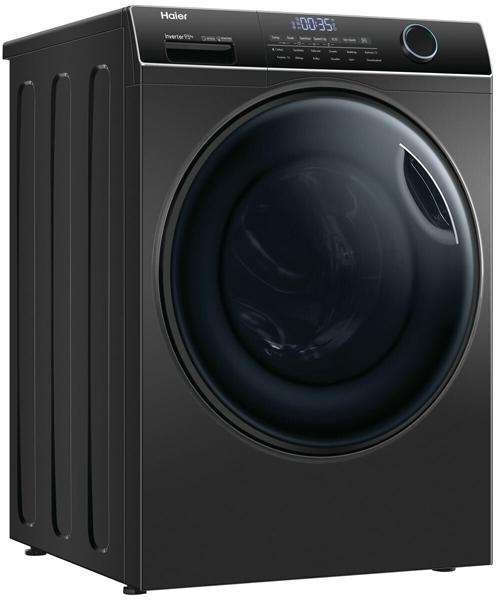 Haier HWF95ANB1 9.5kg Front Load Washing Machine
$684
Sanitise Function
Refresh With Steam
Speed Up Function
Super-Fast Express 15 cycle
Add Garment Feature
Description
Additional information
Category Descriptions
Description
The Haier 9.5kg Front Load Washing Machine is a reliable and feature-packed addition to your laundry. With 12 wash cycles at your fingertips – including the convenient Express 15 and Refresh options using steam, as well as a Sanitise wash feature – this washing machine caters to all your fabric care needs.
Achieving a 4.5-star water rating and a 4-star energy rating, it ensures efficient and eco-friendly operation. The Speed Up function cuts down the wash time for lightly soiled clothes, perfect for those with busy schedules.
Experience superior cleanliness with Anti-Bacterial Treatment (ABT) in the gasket, maintaining a hygienic laundry environment. Enjoy the convenience of Wi-Fi compatibility, offering remote access and future integration with smart home appliances.
FACTORY SECOND, SCRATCH AND DENT and T2 (Trade 2ND)
Factory second products are sold due to common imperfections such as a scratch, dent, ex display, ex demonstration, minor re work, carton damage and/or changeover products.
What is the difference between Factory Second (NAT) and Factory Second (BNE)?
Factory Second (NAT) are Products which work as the Manufacture intended, and is covered by an Australia wide, non-cosmetic, in house or return to base warranty.
Factory Second (BNE) are Products which work as the Manufacture intended, and is covered by a Brisbane based non-cosmetic warranty which is an in house warranty if located within a 40KM radius to the Brisbane CBD, or a return to base warranty if the product is located outside this radius.
REFURBISHED
Refurbished products may be resold by the manufacturer or supplier after repairing a minor defect and testing to verify proper function. These types of seconds may also be deemed as refurbished due to the appliance being an ex-demonstration model, used for a short period of time or used as a test unit.
RETAIL (Carton Unit)
Retail units are unused, unopened, undamaged items and carry a national manufaturer's warranty.
All Factory Second & Refurbished appliances come with a warranty and have been tested thoroughly and are sold in perfect working order.
All terms and definitions of what constitutes a refurbished or factory second appliance as listed above are to be used for general advice only and any/all representations stated above are not limited to why they have been categorised as a factory second and/or refurbished unit.