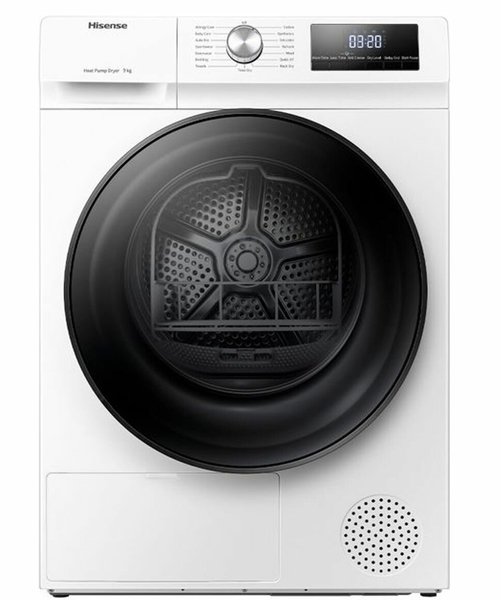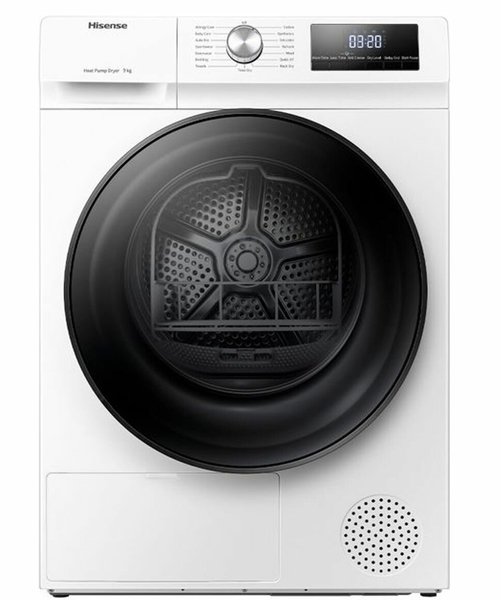 HISENSE HDFY90H 9KG Heat Pump Clothes Dryer
$857
Water Tank Full Indicator
15 Programs
Anti-Crease Function
30 Minute Power Dry
Time delay
Description
Additional information
Category Descriptions
Description
Hisense Power Airflow technology, the Hisense PureJet Dryer is powerful and highly efficient when it comes to taking on more difficult jobs such as drying towels or bed linen.
With a neat, modern design, it will fit seamlessly into any home and boasts lots of features that make it ideal for everyday use.
Hisense's Allergy Care function uses the simple power of hot air and a longer drying cycle to effectively remove allergens from clothing, which is perfect for those with more sensitive skin. There's also Anti Crease technology which helps protect your clothes and prevent them from coming out wrinkled
FACTORY SECOND, SCRATCH AND DENT and T2 (Trade 2ND)
Factory second products are sold due to common imperfections such as a scratch, dent, ex display, ex demonstration, minor re work, carton damage and/or changeover products.
What is the difference between Factory Second (NAT) and Factory Second (BNE)?
Factory Second (NAT) are Products which work as the Manufacture intended, and is covered by an Australia wide, non-cosmetic, in house or return to base warranty.
Factory Second (BNE) are Products which work as the Manufacture intended, and is covered by a Brisbane based non-cosmetic warranty which is an in house warranty if located within a 40KM radius to the Brisbane CBD, or a return to base warranty if the product is located outside this radius.
REFURBISHED
Refurbished products may be resold by the manufacturer or supplier after repairing a minor defect and testing to verify proper function. These types of seconds may also be deemed as refurbished due to the appliance being an ex-demonstration model, used for a short period of time or used as a test unit.
RETAIL (Carton Unit)
Retail units are unused, unopened, undamaged items and carry a national manufaturer's warranty.
All Factory Second & Refurbished appliances come with a warranty and have been tested thoroughly and are sold in perfect working order.
All terms and definitions of what constitutes a refurbished or factory second appliance as listed above are to be used for general advice only and any/all representations stated above are not limited to why they have been categorised as a factory second and/or refurbished unit.